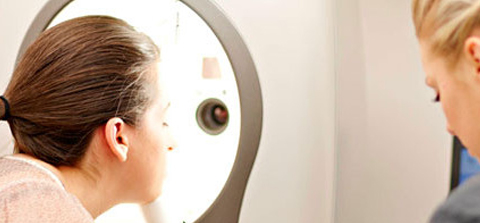 Visia™ Skin Analysis in Dubai is a skin analysis specialist designed to help patients understand their skin. This self-contained unit is used by the likes of cosmetic surgeons, dermatologists and other skin care professionals, which captures multi-spectral pictures of the face, examining the skin for any problems that it may have. It dramatically illustrates the damaging effects of excessive sun exposure to the skin. Moreover, it examines the skin for wrinkles, spots, pores, texture, bacteria and UV spots. After running tests, it grades your skin features relative to your age and skin type. Lastly, treatment is recommended according to the results, and patients are strongly requested to follow it for astonishing results. This entire process helps those who don't understand the importance of maintaining healthy skin be exposed to a new, and more skin conscious routine. In Dubai Spanish Center Dubai Aesthetics & Dermatology offer Free Visia™ Skin Analysis of your skin near Bateen at Spanish Center Dubai Aesthetics & Dermatology.
When should one start Visia™ Skin Analysis in Dubai?
Such questions are common and completely acceptable to ask. Before we answer this however, we need to learn about skin and ageing. Intrinsic ageing, a natural ageing process which most adults abhor, and attempt to keep at bay as long as possible, is an incessant ageing process that customarily begins in our mid-20s or so. This means, collagen production decelerates, and elastin, the element that allows skin to take a vigorous return into place, has reduced spring. Dead skin cells refuse to shed quickly and returns of new skin cells may decrease. We must understand however, that ageing can be controlled and may not even show for decades, regardless of when it starts.
The Visia™ system measures skin topographies that formerly could only be appraised one-sidedly, it delivers the ability to provide facial renewal and skin care harmonized to each individual's distinctive complexion profile. After accurately matching the condition of the skin, Visia™'s inclusive measurement of a patron's standard and UV photos marks it easy for the client to understand exactly what is being deliberated concerning skin renewal treatment options. Because of the constantly increasing interest in anti-aging, Visia ™ Complexion Analysis is used by medical and skin care professionals everywhere. Visia™ Skin Analysis imaging helps professional bodies develop more targeted treatment programs, connect more efficiently with clients, and better track treatment results.
Skin care, and healthy skin is fast becoming a necessity in today's fast world. It gives one the confidence to be able to proactively participate in society's circle. Visia™ is the perfect tool to achieve that goal. We urge all those, who want to look the way they've always wanted, to try our services. Trust us when we say, you won't regret it.